ARTISTS
SRBE CREW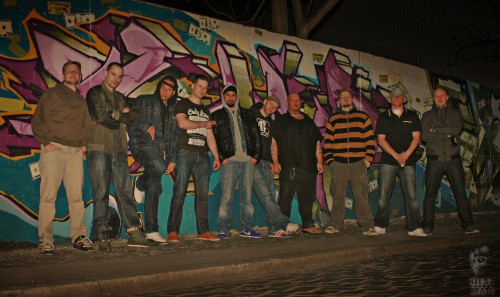 (enlarge) – from the left: wizzla, Phantom Warrior, MC Soultrain, Korthex, Semtex MC, Mamasan, Marvel Cinema, Budoka, Drum Cypha, N-Noiz

DRUM CYPHA aka QRED aka LIFELESS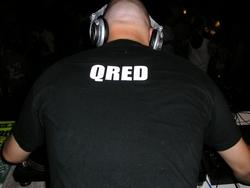 Straight out of Pembrokeshire, south west Wales. Drum Cypha is part of the Function and Timeless Recordings camp.
Predominantly known for dirty, hardcore tracks, he is also known to turn his hand to most styles and thus his tunes have been spun by a wide range of DJs such as Bailey, Digital, Grooverider, Goldie, John B, Fabio, DJ Storm, A Sides, Loxy, Gremlinz, Spirit, Outrage, Subject 13, Crissy Criss, Vapour, Randall, Stranjah, Equinox and many more…..
His tracks have also received plenty of radio airplay on Radio One, BBC 1xtra, Future Flavas NYC, Itch FM, Bassdrive and more….
A DJ since 1994, he will tear up any venue with a bone-crushing selection that will snap necks and rupture spleens. Murder on the dancefloor indeed.
He also makes hip hop under the Qred guise and has released 9 full length LPs and a few EPs, either solo or as part of a group. Over the years he has collaborated with many, many people in hip hop such as Lews Tewns, Headcase Ladz, Mr Stophe, Arkane, Cult Vader, Fat Club, Joe Blow, 4dee, Hekla Kosh, Jr Disprol, Mudmowth, Ralph Rip Shit, Skamma, Brigzillah, Creature, Tarp, Ruger, Element, Komatic, Sir Beans OBE, Hostyle, Nayfe, Slugga Tee, Se' Fire, Slasher Berkley, Parker, Optimas Prime, Milestone and more….
He lives in a quiet village in the Welsh countryside with his missus and 3 kids. He works on an oil refinery to pay the bills. He cooks a mean BBQ in the summer months and an arse-rupturing curry at all other times.