[SRBEDIGI016] Drum Cypha – Year of the Minotaur EP
September 26th September 2012
Eingetragen inReleases
vonSRBE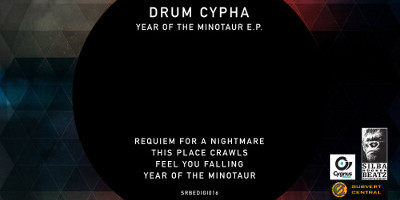 DRUM CYPHA – YEAR OF THE MINOTAUR EP
What should we tell you about the mighty Drum Cypha? His music tells you everything you've to know. The EP is his fourth release on SRBE and you can feel the force of the beast in every beat. Even DJs like Bailey, B-Key, Outrage, Gremlinz, A-Sides, Digital, Peshay, Equinox , Kane, Phantom Warrior and Jem One (just to name a few) know and understand the spirit of his drums and basses.
RELEASE DATE : September 03rd – OUT NOW
PREVIEW MINIMIX on Soundcloud
01 Requiem For A Nightmare
02 This Place Crawls
03 I Feel You Falling
04 Year Of The Minotaur


AVAILABLE AT



BEATPORT | JUNO DOWNLOAD
and even on our Youtube Channel you can listen to SRBE snippets.