[SRBEDIGI007] Cycom – 2012 EP (Part 1)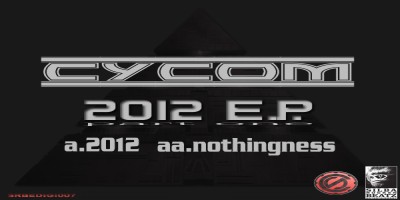 CYCOM
We´ve been waiting and workin hard to announce the Release of this four track CYCOM EP On SRBE.
Unleashin heavy future funk, upliftin, technotic, monumental and never boring. You may know CYCOM through several releases on Plainaudio, Transmute, Santorin or Counter Intelligence. Once again he underlines his absolute ambitious and inspiring own way of approachin new productions. Excellent!
Only if the beatz are broken, do we feel straight.
You may call it Drumfunk, we simply call it CYCOM 2012!
The E.P. is split in two parts. Watch out for part two droppin on SRBE this Winter.
The tunes where mastered and polished at subvertmastering UK by Macc.
RELEASE DATE: October 18th 2010 – OUT NOW

a. 2012_____________________________
Grimey dark technotic drumfunk roller
aa. NOTHINGNESS____________________
nice n soothing drumfunk headz roller with an absolute surprisin and upliftin turn of the tune in 2nd drop
Cycom on
facebook
myspace
soundcloud