[SRBEDIGI012] Mad Vibes – The Game / Out The Box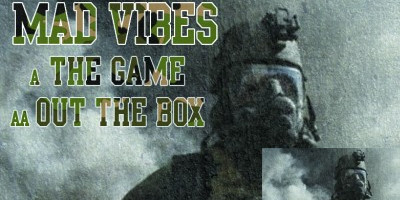 MAD VIBES – THE GAME / OUT THE BOX
Some will hate it, most will love it, but ALL will dance and bang to it. The Game is an original Drum&Bass heavy highrollin stomper you can't neglect.
Out of the box is the term used to denote items, functionalities, or features that do not require any additional installation. In addition to being used for tangible products, the phrase is often used in a less literal sense for software, Â which may not be distributed in an actual box but offer certain functions "out of the box," Â i.e. without modification.
This release once again underlines intelligent ideas backed with old and trusted techniques.
Selected and spun by Djs like A-sides, Digital, Drum Cypha, Lutin (36htz), Franksen, Phantom Warrior and Judge D.
RELEASE DATE : NOVEMBER 23rd – OUT NOW!
Mad Vibes – The Game / Out The Box
01 THE GAME_________________________

02 OUT THE BOX_______________________