[SRBEDigi020] Phantom Warrior – STFU Chico Man / Tortured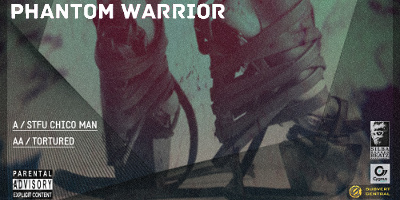 PHANTOM WARRIOR – STFU CHICO MAN / TORTURED
German precise neckcutz by none other than the one Katana swingin ronin they call Phantom Warrior.
Swing Swing Swing and Chop Chop Chop.
Simply the german technic of keepin you jump, flex and hustle. Its that filthy monotone bass that will keep you buzzin heavy on both tracks. The drums are rather minimal but knock straight where they are supposed to.
Highly recommendable and relevant to any DJ settin the standards high and the bass gritty.
NOW AVAILABLE AT
01 STFU Chico Man / Tortured_________________________