[SRBEDIGI010] Phantom Warrior – Spectre EP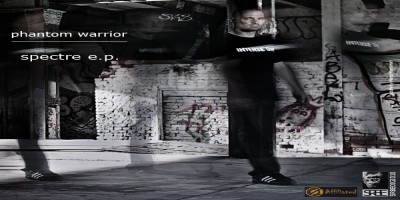 PHANTOM WARRIOR – SPECTRE E.P.
Spectre is a word, that's used to describe many forms of ghostly or paranormal events. It could be as simple as a ghost or used to describe a phantasm. Spectres comes from the Latin spectrum meaning to look at. We as a race, choose to ignore things we don't understand. This is because we are to involved with ourselves, to try and find out the truth about such things as poltergeists, spectres, apparitions or fantomes.
Phantom Warriors 2nd approach via SRBE ist the german phantom style of jump up. Minimal way of producing but always passin with heavy Drums and deep thumpin Bass. Never forgettin about the dark n bleak string-touch to every track.
RELEASE DATE :¬†JUNE 13th 'Äď OUT NOW



— Beatport — |¬†— Juno Download —
01 DIMENSION X______________________

02 BLUR (VIP)________________________

03 IN UR HEAD________________________

04 DEAD MAN RUNNIN__________________

Phantom Warrior on
soundcloud
facebook
myspace