[SRBEDIGI011] Marvel Cinema – Heavens Gate / Great Illusion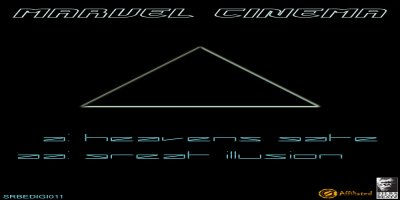 MARVEL CINEMA – HEAVENS GATE / GREAT ILLUSION
Just another hammer passin thru fi di summa, SRBE presents di newest member of di likkle but shapin' future technission voodoo bass society strictly soldier mission, hummer on crack Irie Daily Headz MARVEL CINEMA….
Liquidish but neva forgettin the mental part of drumandbass this 11th part of the epic culture story we leavin behind for all that follow to explore, will once again keep you with nosy emotions. Expect the Unexpected with this duo…
Born and raised in Cologne, Germany and producing music since 1995, we got affiliated thru SRBE-Artist Cycom. Tunes stacked up high n this is the intro.
Deep rollin hardsoul liquidfunk drumandbass at its finest.
RELEASE DATE : AUGUST 12th РOUT NOW
01 HEAVENS GATE______________________

02 GREAT ILLUSION________________________

Marvel Cinema on
soundcloud